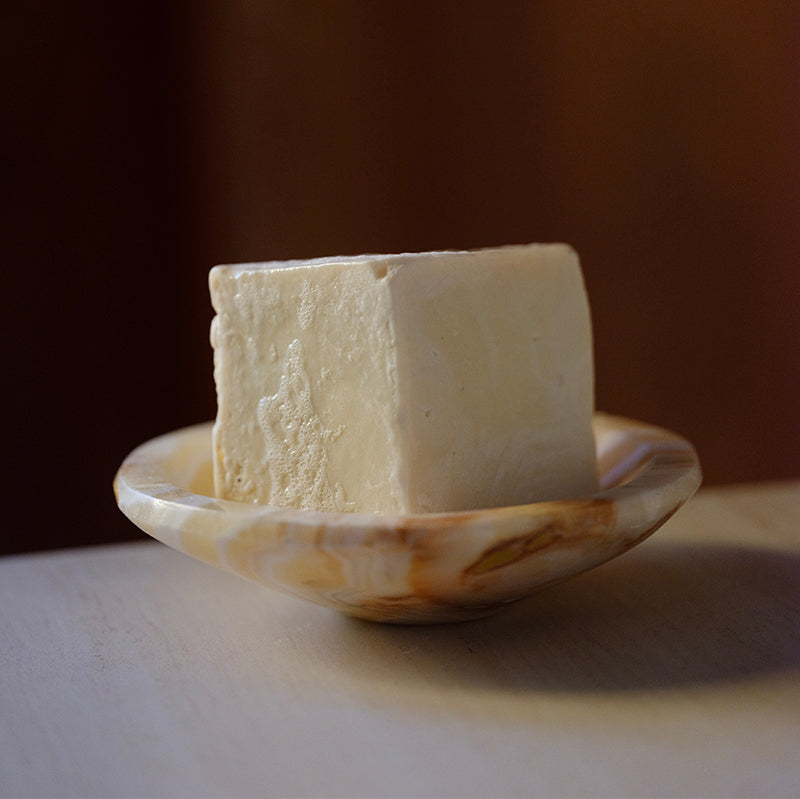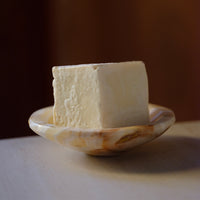 Our all-natural, handmade soap bar tells the story of olives that were grown in harmony with nature and hand picked at a 900-year-old monastery in Lebanon. Using only 3 ingredients, this pure olive oil soap offers a clean, earthy fragrance and gentle lather for even the most sensitive skin.
Anti-inflammatory olive oil soap cleanses skin gently without stripping away natural oils. Rich in vitamin E, beta carotene, and natural antioxidants, it leaves skin renewed and moisturized. 
The craft of this soap has been handed down from generation to generation, remaining unaltered to date. Its base is our nutrient-rich, unrefined, first cold pressed extra virgin Najeau olive oil. 
Because each bar is handmade expect variations in size, shape, and color. Discoloration is natural as sediment may be found from the pressed olives.
Each bar weighs roughly between 5.9 oz-6.7 oz
Massage Najeau Olive Oil Soap Bar with wet hands to create a cleansing lather for face and body. Allow to fully drain in between uses.
Najeau Olive Oil Soap is gentle enough even on skin abrasions, rashes, and sunburns. Use it to help relieve skin conditions like eczema and psoriasis.
Organic Olea Europaea (Olive) Oil, Water, Lye.
Always perform a patch test before using our products. Natural & herbal products can still cause adverse reactions if you are allergic to a specific ingredient. For external use on the skin only. Avoid contact with eyes. Discontinue use right away if there is an adverse reaction.
Giving Back
Najeau is proud to donate a percentage from every sale directly to the nuns and children of The Dispensaire Intercommunautaiure located in the outskirts of Beirut in Nabaa
learn more