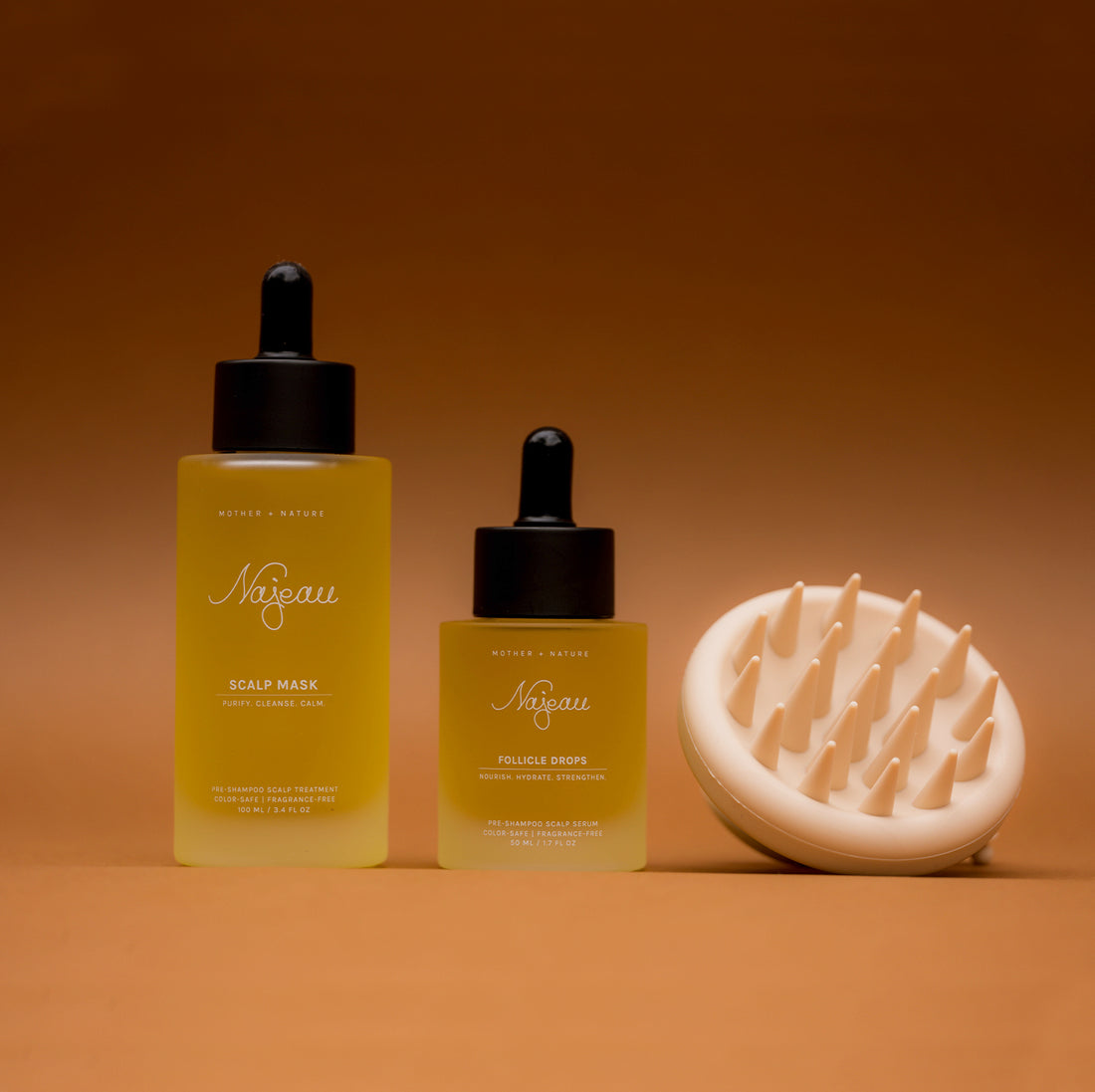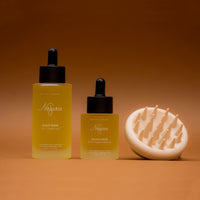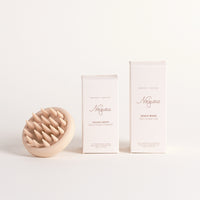 $134 Value
Discover the ultimate starter package that will take your scalp health to the next level. Scalp health is a crucial aspect of overall hair and skin well-being. A healthy scalp provides a strong foundation for vibrant, beautiful hair. Elevate your scalp health today with Najeau's Scalp Care Trio.
Follicle Drops: This nourishing pre-shampoo scalp oil is powered by a custom blend of nutrient-rich oils that hydrates the scalp, increases blood flow to the hair bulb and follicle to help stimulate hair growth, prevents breakage, and restores pH balance of the scalp and hair for glossy, hydrated locks.


Scalp Mask: 

 

This revitalizing pre-shampoo scalp treatment is powered by a custom blend of nutrient-rich oils which helps remove excess sebum and product buildup on the scalp.


Scalp Massager: This stimulating scalp massager uses the strength of evenly spaced bristles to stimulate, support and soothe the scalp while boosting scalp health and encouraging blood flow to the hair follicles.
Giving Back
Najeau is proud to donate a percentage from every sale directly to the nuns and children of The Dispensaire Intercommunautaiure located in the outskirts of Beirut in Nabaa
learn more